Why use them?
One simple reason...we are going forced induction; we need more oil feed! When a piston comes down in the engine there is pressure created that forces its way down into the crankcase. Now in the stock BGP engine the oil jets are correctly sized to overcome this pressure and reach the parts necessary each time. However, with forced induction the turbo is cramming even more pressure into the cylinder; this also increases the pressure of blow back gasses. In the TTRS, Audi made sure to modify the oil jet to be sure it could overcome this increased pressure in a turbo application.
How are they different?
Audi achieved the extra output needed with two major changes to the jet assembly.
First, the banjo bolt. In the BGP engine we have a bolt with two holes for oil to flow through. In the TTRS however while these holes are a smidge smaller there are twice as many for a total of four. This allows more oil to easily flow through the bolt and into the jet tube. One thing to note while im not sure if it is a benefit over the BGP bolts is the refined relief valve location. See images below (TTRS on left, BGP on right).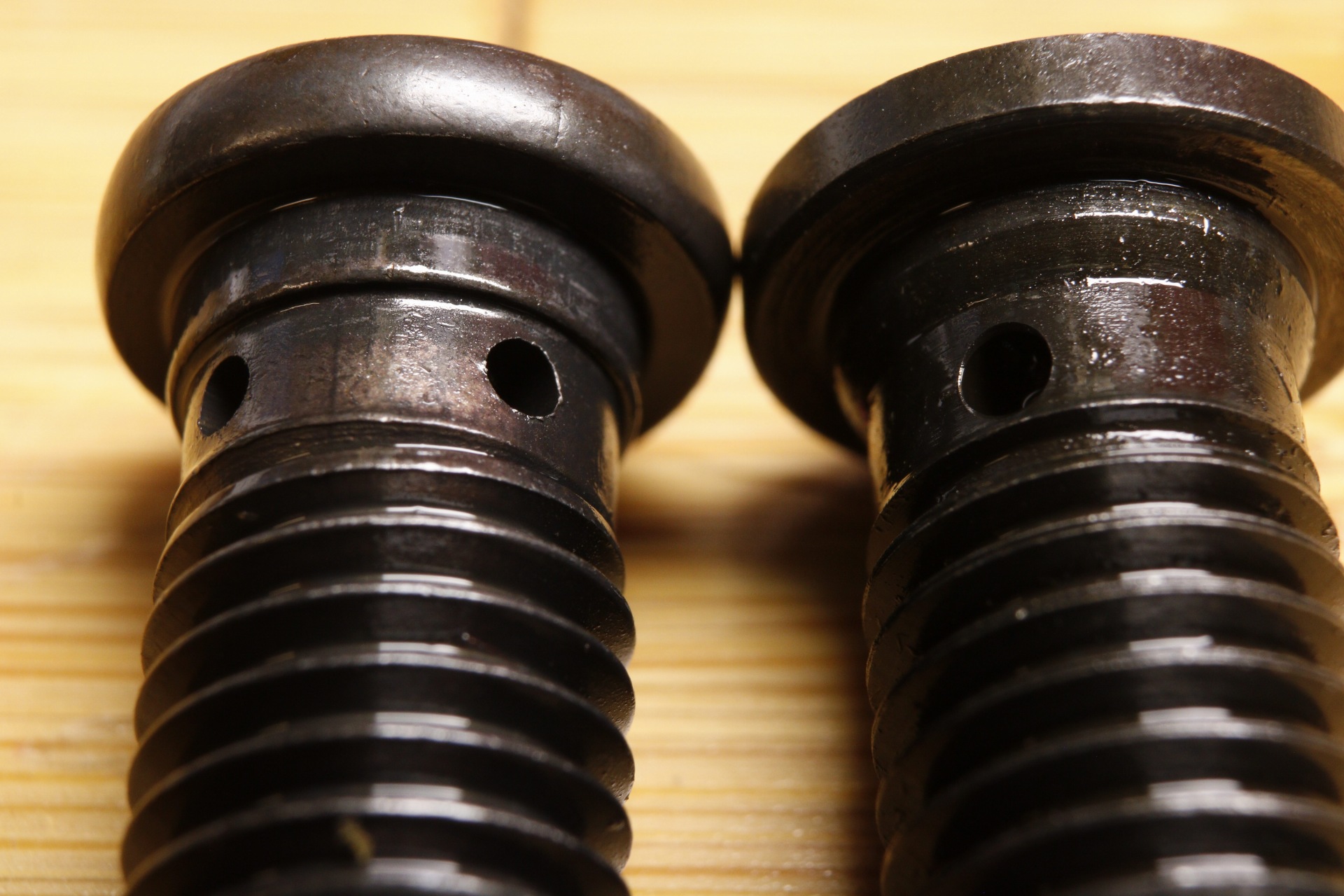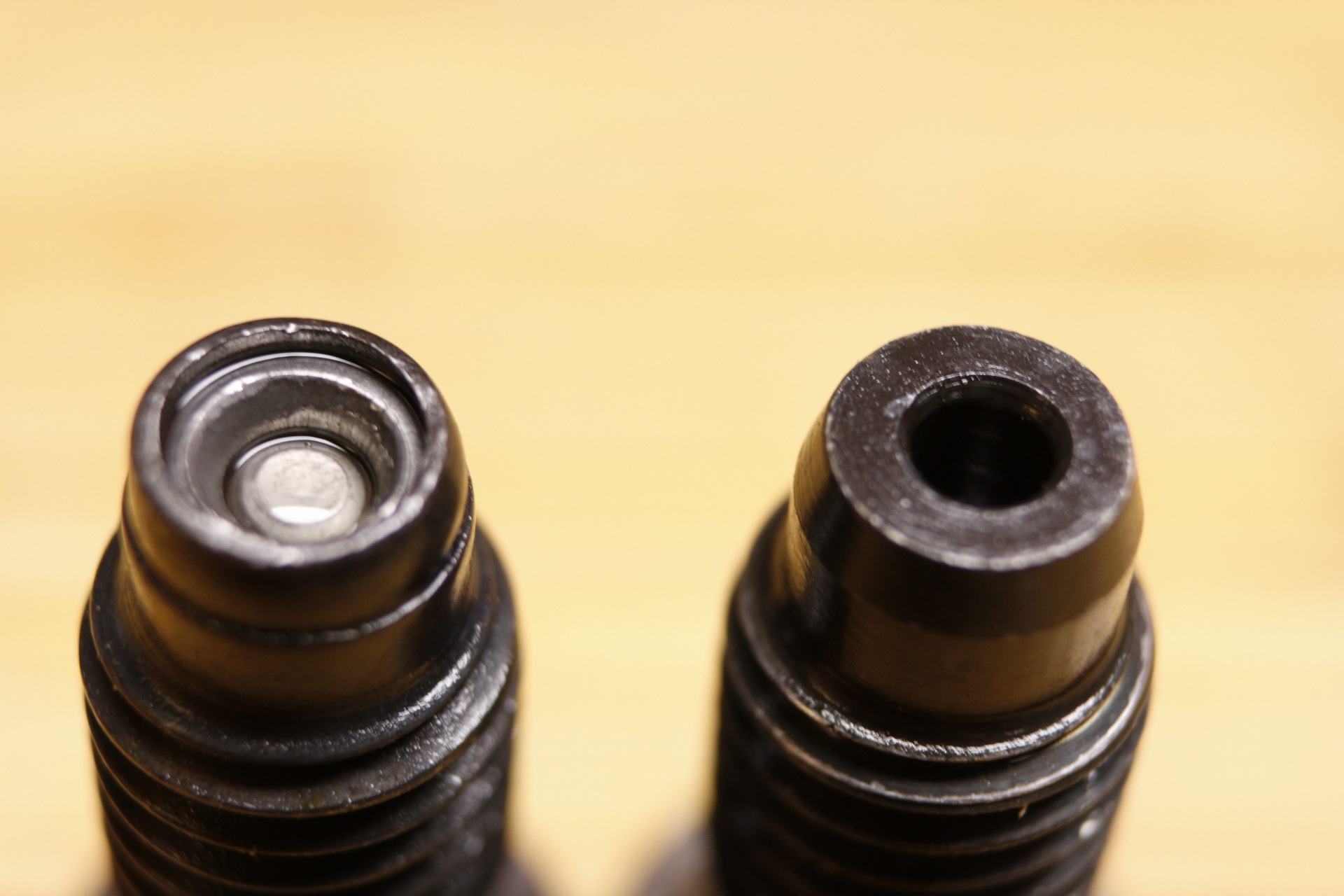 Second is the jet tip. Two differences here. TTRS has a larger opening for a "thicker" shot of oil rather than the more "misty" spray of the BGP version. Also the taper of the jet end is amplified to increase the pressure of oil shooting out. Think of a garden hose when you put your thumb over the end. See image below (TTRS on left, BGP on right).
Installation
Nothing fancy here. Simply hand thread in and torque to 27 ft lbs. per the VW erwin specifications.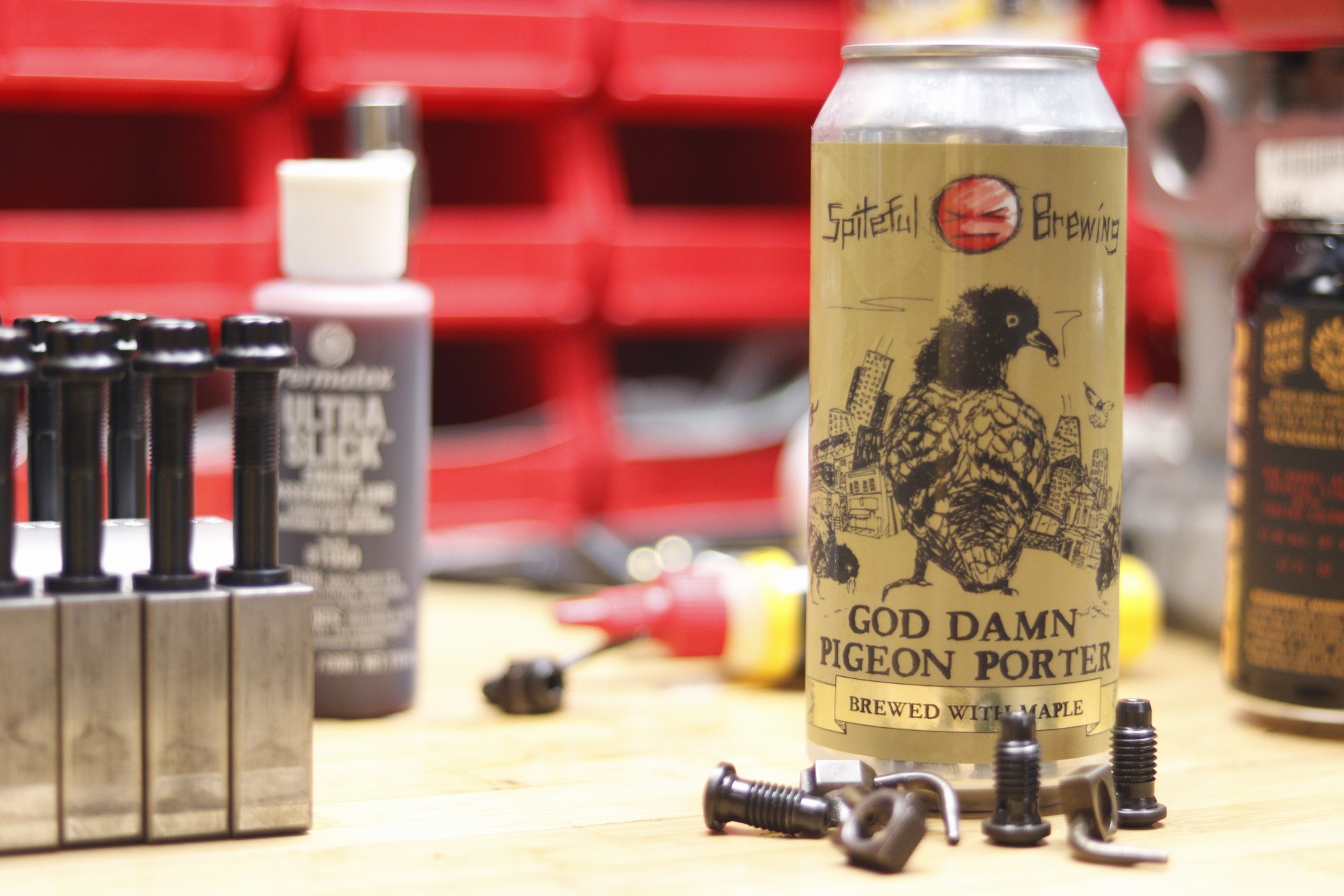 Obligatory beer picture to end the post. Stay fast.