Onto the meaty bits...
Parts used
Tools used
Torque Specs
ARP 2000 Rod Bolts - 50 ft/lbs
Oil Pump Bolts - 19 ft/lbs (25nm)
Next is installing the parts that will be taking the brunt of our high horsepower beating; pistons and rods. First some glamour shots.
Be sure to click images for hi res
During this whole process I was laser focused on making sure everything was done correctly. Due to this I didn't get any photos taken during the rod and piston assembly; I know shame on me. But I at least came out of my focus tunnel to snap a finished product before installation picture.
Next I started laying in pistons. The ARP ring compressor and plenty of lube had them dropping in with little effort.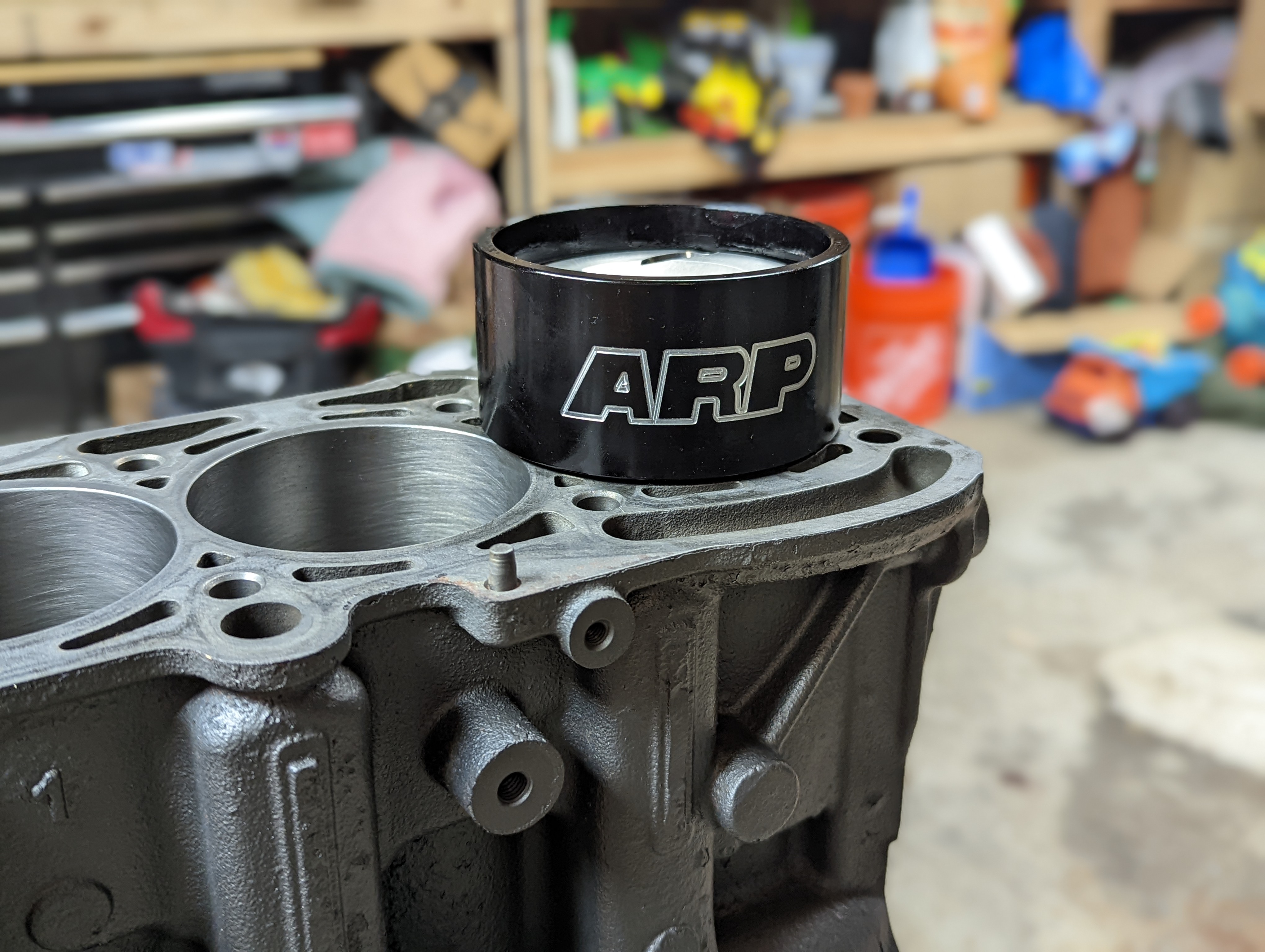 All that was left was to bolt the oil pump back in and snap the final picture.